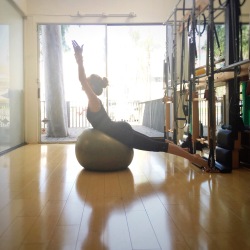 Now really is the time to take it all in...
Look at your personal past; physical, mental and emotional. Not your friends' pasts, only YOURS. Unless you have an identical twin, no one can really help you except you.

Assess what worked, what didn't and how you can make it work for you now. Not next week. But, now. The world is in flux and you need to get you grounded.
Here's your homework for this week:
Plan your DAILY workout schedule. Even if it's a 10 minute stretch or walk: plan it now.
Plan your food goals: more veggies? Less booze? Stick to it.
Plan your proud-personality goals: who do you want to be? How do you want to be seen?
At the end of every day, reward yourself for succeeding and exceeding your goals by simply being proud of yourself. Not with food or a glass of wine or retail therapy. Just a big self-hug.

Love, Peace and Harmony to us all in 2017.