Amanda MacLeod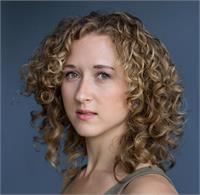 Cultivated in Jackson Hole, Wyoming, blossomed in NYC, and transplanted in LA. Amanda has spent her life dedicated to movement - Pilates, yoga, alpine skiing, whitewater kayaking, and any other adrenaline-inducing mountain sport she can get her hands on.

She found Pilates after a debilitating back injury took her away from her dance training. Through a dedicated practice, she came back stronger than ever before and was able to return to her career as a professional modern dancer.She holds a BFA in Dance from Rutgers University and received her Comprehensive Pilates Certification from Body Arts Science International, where she apprenticed under the mentorship of Rael Isacowitz. Amanda loves helping her clients deepen their awareness and connection to themselves. She believes that Pilates provides unparalleled strength and balance to any lifestyle, and will help you discover a potential in your physicality beyond what you thought was possible.
Teaching Style:
Athletic, confident and rigorous, Amanda's classes reflect her training as a professional dancer. She is skilled and will have you working steadily the entire class.
Amanda MacLeod is currently not instructing any classes.