Penny Compton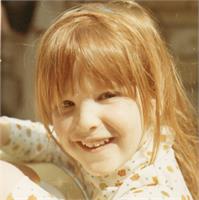 We grow old because we stop moving. So says PENNY COMPTON.
After graduating UCLA and upon obtaining my Ph.D. in Nutrition my passion for the physical came to the fore. I not only became a devoted fan of running, but completed a number of marathons – NYC being my favorite and performing my best time. After many years of running, I became interested in long-distance hiking. I was fascinated by reading a memoir by the writer Michael Crichton (Jurassic Park, The Great Train Robbery, etc.) who climbed Mt. Kilimanjaro in Africa on a whim. I had always wanted to go to Africa on a safari. Being an animal lover I thought this would be a good way to not only see Africa and its glorious surroundings, but also move my body as well. My success in climbing Mt. Kilimanjaro inspired me to take on a few more mountains: Mt. Whitney in California, the base camp of Mt. Everest in Nepal, and the deep crater, Haleakala, in Maui. Having reached personal milestones, I am thoroughly passionate about teaching Pilates for the past 13 years. It is my joy and purpose in life to inspire others to obtain and maintain vibrant physical and mental health. We don't stop moving because we grow old – rather -- we grow old because we stop moving!!!!!
Teaching Style:
With her infectious laugh and smile, Penny delivers a dose of tough love Pilates bound to get your heart rate up. Her core intensive class is more akin to a power workout. Although she demands the best workout from you, she has a heart of gold.
Penny Compton instructs the following:
A challenging variation of our most popular Pilates class. For those who have a little more experience on the reformer. This is a high energy, fast-paced but low impact, full body workout that utilizes the Pilates reformer and props! This class combines elements of cardio, strength, core and flexibility in on high energy workout.




The most popular of all Pilates classes. Dynamic, controlled movements in this class improves flexibility, builds strength and develops control and endurance throughout your body. Emphasis on alignment, breathing, developing a strong core, and improving coordination and balance.