Jennifer Martin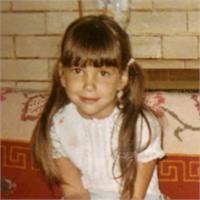 JENNIFER MARTIN was born and raised in Manhattan Beach, California and has over 20 years experience as a fitness coach, teacher, and trainer.
She is a certified Pilates teacher through the Physical Mind Institute, New York since 2004. She is also certified on the Power Plate, Kettlebells, weight training, TRX, the Bosu balance, and more. Jennifer studied dance and theater at New York University's Tisch School of the Arts and then continued her education at the University of Southern California, earning her Bachelors of Fine Arts Degree in Dance and Acting. While she was at USC, she taught at Jane Fonda's Workout, and later at The Spectrum Clubs, The Sports Club LA, and Equinox. She has been featured in many fitness DVDs and has taught abroad for Australia's TV show- "Fitness OZ style". Jennifer is constantly continuing her education to help her clients achieve their health & fitness goals through a safe, effective, challenging workout for the mind and body.
Jennifer believes that it's not stress per se that creates problems in the body, it's how you deal and perceive of your situation that can cause the damage. When you can change your perspective, you can lessen the impact it has on you. As Joseph Pilates said "It's the mind itself that shapes the body"!
A teacher with a loyal following, if you are ready to take your workout to the next level, get into one of Jennifer's always popular classes.
Teaching Style:
With her endless dynamic energy, Jennifer Martin is our in house cheerleader. Faster-paced with an athletic edge, not for the novice, Jen delivers a solid kick-ass workout.
Jennifer Martin instructs the following:
The most popular of all Pilates classes. Dynamic, controlled movements in this class improves flexibility, builds strength and develops control and endurance throughout your body. Emphasis on alignment, breathing, developing a strong core, and improving coordination and balance.