Jennifer Tillett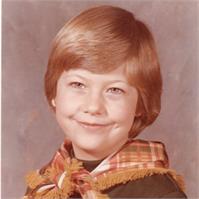 JENNIFER TILLETT, an Ohio native, earned her BFA from the University of Cincinnati. under Ivon Dahl she completed her comprehensive Pilates Certification in 1998. Passionate about continuing education, she obtained a second Pilates Certification through the Pilates Method Alliance in 2010. In 2013 she moved to Florida where she was the Head Instructor and Master trainer at Wave Pilates Studio in south Tampa. Life brought her back to California and she is thrilled to return to Harmony Studios.
Jennifer believes Pilates is truly teaching people how to move and use their bodies, not just a collection of exercises. She has seen in her own body, the impact Pilates can have. After a fall and herniated disk, she was told surgery was inevitable. But with patience and Pilates she rehabilitated her back and went on to complete multiple marathons. Having taught full time for nearly two decades, she has taught all ages and ability levels.

Teaching Style:Jennifer has an easy going and patient nature, with strong attention to detail. Her class is always fun and she'll make you work hard without realizing it!
Jennifer Tillett instructs the following:
The most popular of all Pilates classes. Dynamic, controlled movements in this class improves flexibility, builds strength and develops control and endurance throughout your body. Emphasis on alignment, breathing, developing a strong core, and improving coordination and balance.